I'm back with another book tag, one which I have seen all over the BookTube and blogging community. The Totally Should've Book Tag was created by the lovely emmabooks  on YouTube. So here goes...
---
1. Totally should've gotten a sequel
Fangirl by Rainbow Rowell, 100%. I adored this book as I'm sure I have mentioned numerous times. I really related to Cath and would love to read more about her in the future.
"To be a nerd, she decided, you had to prefer fictional worlds to the real one" – Rainbow Rowell, Fangirl
2. Totally should've had a spin off series
The Hunger Games trilogy by Suzanne Collins. I was actually really invested in the love triangle between Katniss, Gale and Peeta. I didn't find it cheesy or cliché, I really was not sure who I wanted her to end up with until the last book when I felt really strongly about her being with Gale. I did like both the characters of Peeta and Gale and would therefore love to read a book focusing on either of them, delving more into their personal lives and childhoods.
3. An author who totally should write more books
I would love to read more books from Katherine Webber. Wing Jones, as I have mentioned before, is one of my favourite YA books. I love her character development and her addicting writing style and would read anything she decides to write.
4. A character who totally should've ended up with someone else
As I mentioned in question 2, I was really invested in the love triangle in The Hunger Games. However by the end, I was rooting for Gale and Katniss, but unfortunately… well we all know what happens…
5. Totally should've ended differently
The Truth and Lies of Ella Black by Emily Barr. In general, I was very disappointed with the majority of the book. The plot was all over the place, I couldn't connect with the main character, Ella, and the ending was SO unrealistic. I felt as if it was just thrown together as an easy way to finish a book.
6. Totally should've had a movie franchise 
Moxie by Jennifer Mathieu. I really enjoyed this book, I gave it out of 4 stars and loved how positive and uplifting the feminism was throughout in the book. I think Moxie would make a fantastic movie, and if it did I would definitely be there on the opening night!
7. Totally should've had a TV show
I think One of Us is Lying by Karen McManus would be a brilliant, exciting series. It is a murder mystery with numerous perspectives where the reader doesn't trust any of the main characters. I love suspenseful, crime TV series which keep me on the edge of my seat, and I think One of Us is Lying has the ability to do just that!
8. Totally should've only have one point of view 
If I Stay by Gayle Forman. I had so many problems with this book, and one of the biggest of these was the changing perspectives.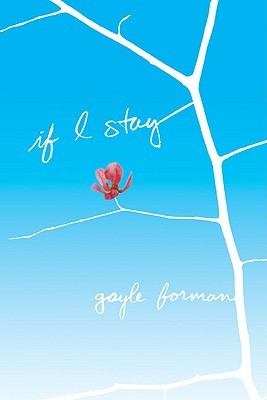 9. Totally should have a cover change
For me, this would definitely be Girl, Missing by Sophie McKenzie. I really liked the book, however I am not really a fan of any editions of the cover.
10. Totally should've kept the original covers
Paper Towns by John Green. I really don't like movie versions of covers, I don't like models on the front.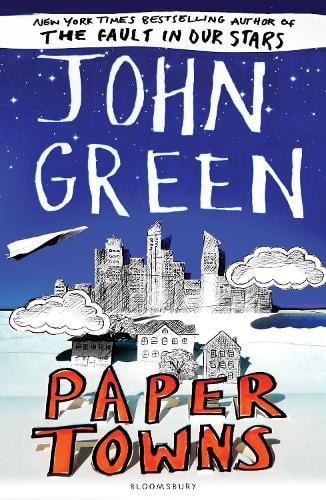 11. Totally should've stopped at book 1
The Miss Peregrine's Peculiar Children series by Ransom Riggs for me, should have been a standalone. I loved the first one and thought it was a fantastic paranormal/fantastical read, however I could not get into the second book, Hollow City. I tried to read it numerous times but kept losing interest, so for me as a series, it didn't work.
---
Thank you for reading my answers to the tag. It took a while for me to complete as I really had to think hard about some of my answers! I hope you enjoyed it and would love to hear what your answers would be!!