Because it was International Women's Day yesterday, I thought it would be very fitting to do the Feminist Book Tag. I really love the questions and it makes me happy to celebrate female authors/characters!
---
1. Who is your favourite female author?
Jacqueline Wilson and J.K. Rowling are the two authors I adored since I was a little girl, and because of this I will always regard them as my two favourite female authors. Their books have shaped me as a person and I really look up to them. I could re-read their stories over and over again and still find so much happiness within them.
2. Who is your favourite heroine?
This has always been, and always will be, Hermione Granger. She is such an intelligent, strong willed and focused character who brings so much to the Harry Potter series. I love how logical and brave she is, she stands for what she believes in and is true to herself. I adore watching her character development throughout the series, she's such a bad ass female protagonist and I want to be her best friend!
3. What's a novel with a feminist message?
Moxie by Jennifer Mathieu. The main character, Vivian Carter, is fed up with the sexist comments and harassment the girls at her school face, and so creates a feminist zine. She is such an amazing character, she has so much determination to create a positive change and the whole book is so uplifting.
4. What's a novel with a girl on the cover?
I could pick no other than the wonderful Matilda by Roald Dahl. I adore this books, it's one of my all time favourites and Roald Dahl's imagination is splendid. I always wanted to be Matilda when I was younger, I was so upset I couldn't make objects disappear like she could!
5. What's a novel featuring a group of girls?
I chose Sleepovers by Jacqueline Wilson for this question, as it was one of the earliest books I read about a group of girls. It was written for younger children but has such important messages throughout that older readers can appreciate. I loved how the girls came together, supported each other and stood up against the bully.
6. What's a novel with an LGBTQIAP+ feminine character?
Lies We Tell Ourselves by Robin Talley is set in 1959 Virginia and follows the relationship of two girls; Sarah and Linda. Sarah is one of the first black students to attend an all-white High School, and Linda is the daughter of one of the town's most vocal opponents of school integration. They are forced to work together on a school project and must find their voices and truths even when they're silenced.
7. What's a novel with a different feminine POV?
When Dimple Met Rishi by Sandhya Menon is the first young adult book that comes to mind. This book has three different points of views. Dimple, Celia and her mother's. They all have very unique viewpoints and voices, yet are all interesting to read about.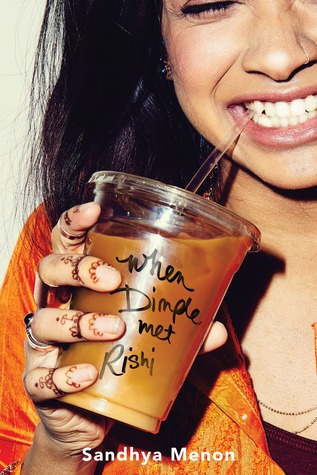 8. What's a book where a girl saves the world?
When I think of saving the world, the first character that comes to mind is Katniss Everdeen from The Hunger Games by Suzanne Collins. She is so strong, determined and logical, without her incredible thinking so many people would have lost their lives.
9. What's a book where you prefer the female sidekick to the male main character?
Hermione Granger > Harry Potter. Nothing more needs to be said.
10. What's a book written by a male author featuring a female character?
John Green has written lots of young adult books featuring female characters, such as The Fault in Our Stars. Hazel Grace is a beautiful character and the book as a whole is so emotional but so perfectly written. I love the movie version too.
---
Happy (late) International Women's Day ladies! I hope you had a great day and know your worth! Don't forget to love yourselves. Happy Friday x