Hi everyone, today I have the latest Top 10 Tuesday which was created by That Artsy Girl. This week's theme is about books that surprised me. I have picked 5 books that surprised me in a positive way, and 5 in a negative way. This sounds super exciting, so let's get straight into it…
1. The first book that really surprised me was Paper Butterflies by Lisa Heathfield. It follows June, the main character, who lives with her stepmother and stepsister who abuse her. She meets Blister, a boy in the woods, and her life begins to change. The reason this surprised me was because it deals with such heavy, dark topics yet is written so beautifully. I gave it 5 stars, because although it was so hard to read at times and made me cry numerous times, it was such an important read and definitely opened my eyes.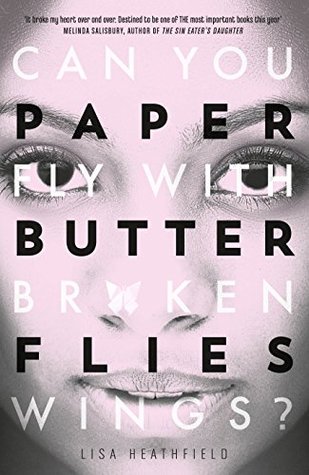 2. The Sun is Also a Star by Nicola Yoon really surprised me. This book follows a girl and boy who fall in love over one day. The reason it surprised me was because books that heavily focus on relationships are not usually ones I really love. I am interested in romances in books, however not when they are overpowering. This book, however, really shocked me. It was written so brilliantly, I couldn't put it down. I was so invested in the story and was really routing for the main characters.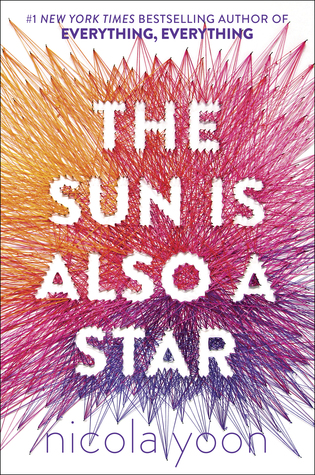 3. A book I absolutely adored was Ink by Alice Broadway. It is set in a world where your significant moments are tattooed on your skin forever, and when you die your skin is made into a book. The reason it surprised me was because fantasy and dystopian books are not usually my favourite books, however this book has earned its place as one of my favourites of all time. I love the writing style, it's so easy and quick to read and like nothing I have ever picked up before. (Oh, and the cover is so gorgeous!)
4. Another book that surprised me in a positive way was Wishbones by Virginia Macgregor. The reason it did this was because I hadn't heard anything about the story until I picked it up myself. This is really rare for me, whenever I buy a new young adult novel it seems as if everyone has already read it and I have already seen so many reviews about it. I adored this book, it follows Heather who has a passion for swimming and whose mum is one of Britain's most obese women. I don't want to say too much because I think you need to go into this book not knowing much, but it is very family orientated and so lovely.
5. The final book that surprised me in a positive way was Miss Peregrine's Home for Peculiar Children by Ransom Riggs. This is a fantasy and paranormal book, which instantly I would think I wouldn't enjoy. I decided to give this a go because I had heard so many glowing reviews and I am really glad I did. I gave it 4 stars, sped through it and was really kept on the edge of my seat throughout.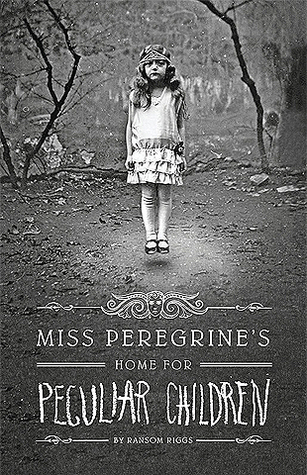 ---
1. The first book, that unfortunately disappointed me was Coraline by Neil Gaiman. I gave it 1 star, I really struggled to get through it. I found it so boring and I found myself skimming to get to the end. I actually really liked the premise, it sounded haunting and quirky, but unfortunately I felt very disappointed.
2. Young adult contemporaries are my favourite books, however I was so disappointed in Nick and Norah's Infinite Playlist by Rachel Cohn and David Levithan. I read it on holiday, and again I was so surprised I didn't like it. I didn't like the writing style, any of the characters and for me the plot was so boring and flat.
3. Another book which surprised me (in a bad way), was Unboxed by Non Pratt. I have spoken about this book before, and again was so surprised I didn't love it. It's about four teenagers who reunite after some time to open up a capsule they made together, as their best friend has recently passed away. I've heard people saying the story was so emotional and the plot was captivating, however I didn't connect with any of the characters and therefore was struggling to enjoy the book at all. I ended up giving it 2 stars.
4. The Truth and Lies of Ella Black by Emily Barr was one of my most anticipated reads of this year, and surprisingly I really disliked the book. It follows Ella who is taken to Brazil by her parents and once she realises why, she sees her life has all been a lie. The story sounded so intriguing and exciting, however for me the whole book was a mess. The plot was all over the place, I couldn't connect with Ella, I didn't like the writing style, and the ending was so far fetched. 
5. The final book which I didn't enjoy was The Lion, The Witch and the Wardrobe by C.S. Lewis. I was so surprised that I didn't enjoy this book because I loved the film, it's one of my childhood favourites. The book didn't feel as exciting as the film in my opinion (and as a book lover I hate saying that!) I felt that the story was very two dimensional, it took a lot of effort for me to finish it.
---
Thank you for taking the time to read my post! I would love to hear what books surprised you (in a good and bad way)! Happy Tuesday everyone x