I absolutely love doing the Top 10 Tuesday posts created by the wonderful That Artsy Reader Girl, so I'm super excited to be doing another one today. This week's theme is: Books on My Spring TBR. I don't usually create TBR lists because I'm more of a mood reader, I tend to pick up whatever books I fancy at the time. However, I'm happy to create a TBR for specific seasons as I have three months to read them, that takes the pressure off!!
---
1. It Only Happens in The Movies by Holly Bourne. It's been shortlisted for the YA Book Prize 2018, and I'm hoping to make my way through all nominated books. I love Holly Bourne's writing style and therefore have high hopes for this book.
2. Fire Colour One by Jenny Valentine. I have seen this lying around in my local library and have been meaning to get to it for the longest time! (Also, the cover is stunning).
3. One Italian Summer by Keris Stainton. I love to read summery books as soon as it starts getting warmer here in the UK. This sounds like something I would really enjoy, and the perfect read to get me excited for the hot seasons!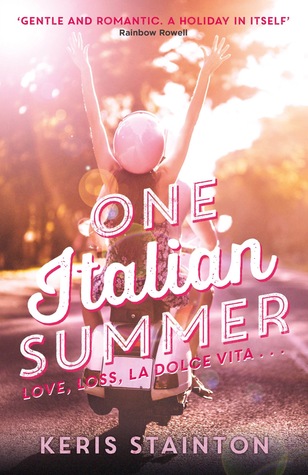 4. The Opposite of You by Lou Morgan. I love books where the main characters are twins, I always find them so exciting. I believe this is a mystery which are some of my favourite books to read.
5. A Little in Love by Susan Fletcher. I absoloutely adore Les Miserables, and this is the story from Eponine's point of view. I didn't know this book excited until very recently, which is why I can't wait to get to it.
6. Beware That Girl by Teresa Toten. This is a deeply twister thriller, and I love to read these kind of books around Halloween, but I think it's good to change up what you read/when you read. I always read contemporaries around Spring/Summer, so it'll be great to mix that up a bit and read this soon.
7. Emmy and Oliver by Robin Benway. I have only heard great things about this book. It's been on my TBR for over a year now and I keep meaning to pick it up. I'm excited to read this as I believe it's very character heavy, there isn't much plot, and that'll be a different experience for me.
8. The One Memory of Flora Banks by Emily Barr. This too has been shortlisted for the YA Book Prize and therefore I would love to read it soon. I didn't enjoy The Truth and Lies of Ella Black by Emily Barr at all, so I would love to give her another chance.
9. The Hate U Give by Angie Thomas. I can't believe I haven't read this, I must be the only person. I don't know why I haven't picked it up, it's been on my shelf since it came out, I need to get to this ASAP!
10. All The Bright Places by Jennifer Niven. I don't have an excuse as to why I haven't read this, I just have so many books on my shelf that choosing between them is difficult. I have promised myself I will pick this up in Spring!!!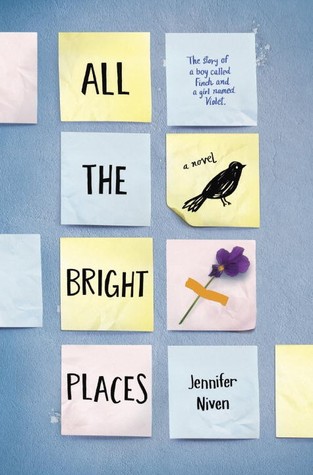 ---
Thank you for reading this post! If you've read any of these books and enjoyed them, please let me know so I can get to them as soon as possible! I hope you've all had a lovely Tuesday so far x