It's already Tuesday again which means it's time to do this week's Top 10 Tuesday. In case you're not familiar, I'll leave the link to That Artsy Reader Girl's blog here.
This week's theme is: Books That Take Place in Another Country. I'm going to focus on young adult books, seeing as they're the books I read the most. I really hope you enjoy this post!
---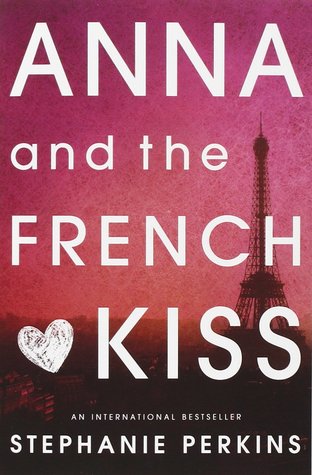 Book Title: Anna and The French Kiss
Author: Stephanie Perkins
Country Set: France
Goodreads: Anna has everything figured out – she was about to start senior year with her best friend, she had a great weekend job, and her huge work crush looked as if it might finally be going somewhere… Until her dad decides to send her 4383 miles away to Paris. On her own. But despite not speaking a word of French, Anna finds herself making new friends, including Etienne, the smart, beautiful boy from the floor above. But he's taken – and Anna might be too. Will a year of romantic near-missed end with the French kiss she's been waiting for? 
---
Book Title: Soundless
Author: Richelle Mead
Country Set: China
Goodreads: In a village without sound… For as long as Fei can remember, no one in her village has been able to hear. Rocky terrain and frequent avalanches make it impossible to leave the village, so Fei and her people are at the mercy of a zipline that carries food up the treacherous cliffs from Beiguo, a mysterious faraway kingdom. When villagers begin to lose their sight, deliveries from the zipline shrink. Many go hungry. Fei and all the people she loves are plunged into crisis, with nothing to look forward to but darkness and starvation. One girl hears a call to action… Until one night, Fei is awoken by a searing noise. Sound becomes her weapon. She sets out to uncover what's happened to her and to fight the dangers threatening her village. A handsome miner with a revolutionary spirit accompanies Fei on her quest, bringing with him new risks and the possibility of romance. They embark on a majestic journey from the peak of their jagged mountain village to the valley of Beiguo, where a startling truth will change their lives forever… And unlocks a power that will save her people. 
---
Book Title: Wolf by Wolf
Author: Ryan Graudin
Country Set: Germany
Goodreads: Once upon a different time, there was a girl who lived in a kingdom of death. Wolves howled up her arm. A whole pack of them-made of tattoo ink and pain, memory and loss. It was the only thing about her that ever stayed the same.Her story begins on a train. Germania, 1956. Over ten years since the Nazis won the war. 18-year-old Yael is part of the resistance, and she has just one mission: to kill Hitler. But first she's got to get close enough to him to do it. Experimented on during her time at Auschwitz, Yael has the unique ability to change her appearance at will. The only part of her which always remains are the five tattooed wolves on her arm; one for each of the people she's lost. Using her abilities, she must transform into Adele Wolfe, Germany's most famous female rider and winner of the legendary Axis Tour; an epic long distance motorcycle race from Berlin to Tokyo, where only the strongest (and wiliest) riders survive. If she can win this, she will be able to get close enough to kill the Fuhrer and change history forever. But with other riders sabotaging her chances at every turn, Yael's mission won't be easy…
---
Book Title: Warcross
Author: Marie Lu
Country Set: Japan
Goodreads: For the millions who log in every day, Warcross isn't just a game—it's a way of life. The obsession started ten years ago and its fan base now spans the globe, some eager to escape from reality and others hoping to make a profit. Struggling to make ends meet, teenage hacker Emika Chen works as a bounty hunter, tracking down players who bet on the game illegally. But the bounty hunting world is a competitive one, and survival has not been easy. Needing to make some quick cash, Emika takes a risk and hacks into the opening game of the international Warcross Championships—only to accidentally glitch herself into the action and become an overnight sensation. Convinced she's going to be arrested, Emika is shocked when instead she gets a call from the game's creator, the elusive young billionaire Hideo Tanaka, with an irresistible offer. He needs a spy on the inside of this year's tournament in order to uncover a security problem . . . and he wants Emika for the job. With no time to lose, Emika's whisked off to Tokyo and thrust into a world of fame and fortune that she's only dreamed of. But soon her investigation uncovers a sinister plot, with major consequences for the entire Warcross empire.
---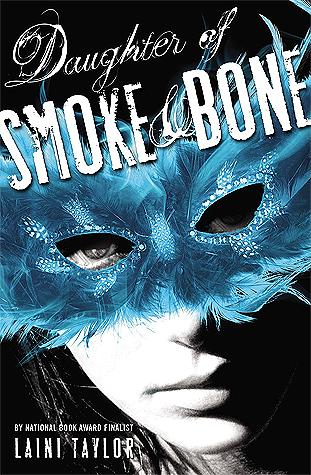 Book Title: Daughter of Smoke and Bone
Author: Laini Taylor
Country Set: Czech Republic
Goodreads: Around the world, black hand prints are appearing on doorways, scorched there by winged strangers who have crept through a slit in the sky. In a dark and dusty shop, a devil's supply of human teeth grows dangerously low. And in the tangled lanes of Prague, a young art student is about to be caught up in a brutal otherworldly war. Meet Karou. She fills her sketchbooks with monsters that may or may not be real, she's prone to disappearing on mysterious "errands", she speaks many languages – not all of them human – and her bright blue hair actually grows out of her head that color. Who is she? That is the question that haunts her, and she's about to find out. When beautiful, haunted Akiva fixes fiery eyes on her in an alley in Marrakesh, the result is blood and starlight, secrets unveiled, and a star-crossed love whose roots drink deep of a violent past. But will Karou live to regret learning the truth about herself?
---
Book Title: Asking For It
Author: Louise O'Neill
Country Set: Ireland
Goodreads: It's the beginning of the summer in a small town in Ireland. Emma O'Donovan is eighteen years old, beautiful, happy, confident. One night, there's a party. Everyone is there. All eyes are on Emma. The next morning, she wakes on the front porch of her house. She can't remember what happened, she doesn't know how she got there. She doesn't know why she's in pain. But everyone else does. Photographs taken at the party show, in explicit detail, what happened to Emma that night. But sometimes people don't want to believe what is right in front of them, especially when the truth concerns the town's heroes..
---
Book Title: Inkheart
Author: Cornelia Funk
Country Set: Italy
Goodreads: Twelve-year-old Meggie learns that her father, who repairs and binds books for a living, can "read" fictional characters to life when one of those characters abducts them and tries to force him into service. Characters from books literally leap off the page in this engrossing fantasy. Meggie has had her father to herself since her mother went away when she was young. Mo taught her to read when she was five, and the two share a mutual love of books. He can "read" characters out of books. When she was three, he read aloud from a book called Inkheart and released characters into the real world. At the same time, Meggie's mother disappeared into the story. This "story within a story" will delight not just fantasy fans, but all readers who like an exciting plot with larger-than-life characters.
---
Book Title: Stolen
Author: Lucy Cristopher
Country Set: Australia
Goodreads: It happened like this. I was stolen from an airport. Taken from everything I knew, everything I was used to. Taken to sand and heat, dirt and danger. And he expected me to love him. This is my story. A letter from nowhere.  Sixteen-year-old Gemma is kidnapped from Bangkok airport and taken to the Australian Outback. This wild and desolate landscape becomes almost a character in the book, so vividly is it described. Ty, her captor, is no stereotype. He is young, fit and completely gorgeous. This new life in the wilderness has been years in the planning. He loves only her, wants only her. Under the hot glare of the Australian sun, cut off from the world outside, can the force of his love make Gemma love him back?  The story takes the form of a letter, written by Gemma to Ty, reflecting on those strange and disturbing months in the outback. Months when the lines between love and obsession, and love and dependency, blur until they don't exist–almost.
---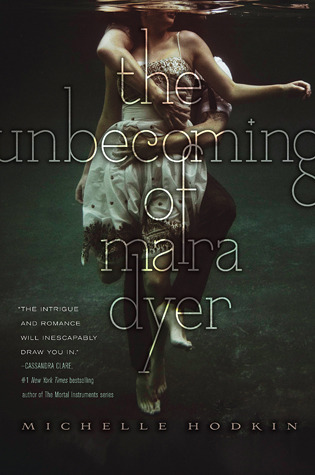 Book Title: The Unbecoming of Mara Dyer
Author: Michelle Hodkin
Country Set: USA
Goodreads: Mara Dyer believes life can't get any stranger than waking up in a hospital with no memory of how she got there. It can. She believes there must be more to the accident she can't remember that killed her friends and left her strangely unharmed. There is. She doesn't believe that after everything she's been through, she can fall in love. She's wrong.
---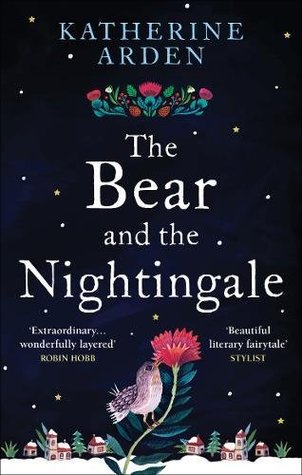 Book Title: The Bear and The Nightingale
Author: Katherine Arden
Country Set: Russia
Goodreads: In a village at the edge of the wilderness of northern Russia, where the winds blow cold and the snow falls many months of the year, an elderly servant tells stories of sorcery, folklore and the Winter King to the children of the family, tales of old magic frowned upon by the church. But for the young, wild Vasya these are far more than just stories. She alone can see the house spirits that guard her home, and sense the growing forces of dark magic in the woods… 
---
I hope you enjoyed this post, I had a lot of fun researching where some amazing books were set! Karis x