I stumbled across this image on twitter, asking 31 questions about Middle Grade books. I have added to this blog post everyday during March. I really enjoy reading middle grade, despite being 21 I still can get so much out of the stories. I hope you enjoy this post!
---
1. The Book You Are Reading Now
Secrets – Jacqueline Wilson. I read this years ago, and I'm really excited to re-read it again. Jacqueline Wilson is my all time favourite middle grade author. She was the author that sparked my love for reading and is the reason I am such a bookworm today. Secrets follows two girls who live completely different lives and after a family catastrophe, one of the girls seeks refugee with the other. 
2. Favourite Bookstore
This has to be Waterstones. Although I rarely purchase from there because the books are super expensive, I love nothing more than wandering around and browsing all the shelves. I could spend hours upon hours in Waterstones!
3. Favourite Fictional Bookstore
Flourish and Blotts from the Harry Potter series by J.K. Rowling.
"They bought Harry's school books in a shop called Flourish and Blotts where the shelves were stacked to the ceiling with books as large as paving stones bound in leather; books the size of postage stamps in covers of silk; books full of peculiar symbols and a few books with nothing in them at all."
4. Favourite Fictional Bookworm
Of course the answer to this is Hermione Granger from the Harry Potter series by J.K. Rowling. She's such a strong willed, intelligent character who loves to read and spends most her time in the library. She's one of my all time favourite fictional characters, everyone needs a friend like Hermione.
5. Favourite Library
This has to be my local library which is a five minute drive from my house. It's not the biggest library I've been to, in fact it's fairly small and cosy. I've been borrowing books from there since I was a little girl so it's a very special place to me.
6. Favourite Librarian
For this question I will say all librarians. Generally, they tend to be the loveliest of people I have met, they're always happy to help with any queries you have and they love to give recommendations or hear the ones I give them.
7. A Fictional Library You Want To Explore
Definitely the library in Matilda by Roald Dahl. This is one of my all time favourite books, and who wouldn't want to meet the wonderful librarian Mrs Phelps?
8. Someone Whose Book Recommendations You Trust
I always trust Maddie and Bee's recommendations for books. I started watching their booktube channel in 2015 and have loved their content ever since. I love finding other people who have a similar taste in books to me! If you haven't checked out their blog/booktube channel, I would highly recommend it!
9. Author You'd Like To Have Coffee With
I would love to have coffee with Jacqueline Wilson. As I mentioned previously, she's the reason I have such a passion for reading. Her books give me so much joy and comfort, I could re-read them over and over again. I have started collecting all of her books, whenever I'm feeling low, reading one of her books lifts my spirits immediately. I would love to sit and chat to her for hours, ask her all about her books and writing process, she's a queen!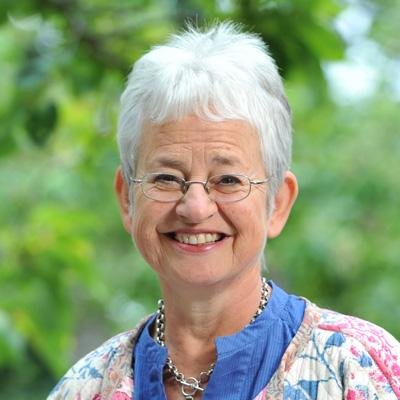 10. Person Who Supported You As An Early Reader
My wonderful mother. She read to me every night as a little girl and sparked my love of books. She continued to encourage me to read as I grew up, she always took my to the library and bookshops. She has always been supportive of everything I have done, especially with my reading, and continues to support all I do now with my blog.
11. Sequel You Wish Existed 
I absolutely adored the book Shrinking Violet by Jean Ure. I related so much to Violet when I was a little girl and really wanted to know what happened to her after the story finished. It is a sweet middle grade story about a shy girl who is always in the shadow of her boisterous sister. She becomes best friends with another girl by exchanging letters. I love to pick this book up when I need a happiness boost, it means a great deal to me.
12. MG "Classic" You Haven't Read
Black Beauty by Anna Sewell. I really don't know much about this story at all, apart from it being based on a horse. I don't know why I am yet to pick it up as I do have it on my shelf. Maybe this will motivate me to give it a read.
13. MG Book That Pushed/Challenged Your Thinking
I don't know of a book that specifically challenged my thinking, by Wonder by R.J. Palacio made me think a great deal. Following a young boy with a facial abnormality, this book explores the challenges Auggie faces. It really made me question the way disability is viewed in society and really pulled on my heartstrings.
14. Favourite MG Non Fiction Book
Jacky Daydream by Jacqueline Wilson. This is Jacqueline Wilson's autobiography and I adored it because I was really interested in finding out more about her life. I find autobiography's really exciting and are some of my favourite non fiction books to read.
15. MG Book You Wish More People Were Reading
Rooftoppers by Katherine Rundell. I really enjoyed this and it's like nothing I've read before. It follows Sophie as she searches for her biological mother in France. She makes friends with Matteo and they travel around the city by jumping from roof to roof. It's really fast paces and exciting.
16. Favourite MG Own Voices Book
George by Alex Gino. It is a middle grade book following a transgender character and I think it's done so well. I would love so many more people read this book as I think it's so important, and such a quick read.
17. Book You Feel Lucky To Have In Your Life
Candyfloss by Jacqueline Wilson. It's my favourite by her and makes me happier than any other book has ever done. I tend to re-read this once a year because my reading experience wouldn't be the same if I didn't come back to this. It follows Floss as she moves in with her dad because her mum emigrates to Australia. The father/daughter relationship is so beautiful and the new girl Floss becomes friends with is adorable. Ahhhhh, I just adore this book!!!
18. Favourite MG Book Publsihed Outisde Your Own Country
Charlotte's Web by E.B. White. I'm sure lots of people have read this book as it's a classic. It's a beautifully written story of love and friendship and one I can see myself reaching for again in the future. I also love the film, it's such a sweet adaptation.
19. Favourite MG Read Of The Past Year
The Girl Of Ink and Stars by Kiran Millwood Hargrave. I adored this book because it felt like I was reading the script for a Disney movie. The characters seemed so real and the plot was so gripping. It was so magical and exciting, I would highly recommend this adventure story to everyone.
20. Favourite Place To Read
This completely depends on the weather. If it's sunny outside, I love nothing more than being in the garden with my dog and relaxing and enjoying the warmth. However, if it's cold I love to be snuggled on the sofa with a blanket, cup of tea and the fire on!
21. Favourite Time To Read
My favourite time to read is definitely in the evening when I'm all snuggled up and cosy. I find that I tend to read quicker in the evning too, I seem to get through books so much faster at this time of the day. I love it when I'm hooked on a book and I stay up late into the night because I can't put it down, this is a sign of a great book!
22. Favourite Snack Or Beverage To Read With
I don't tend to eat when I read, it's too distracting. If I do have a snack it'll be a packet of crisps or something easy to pick. I always have a cup of tea next to me when I'm reading, it's my go to relaxing drink.
23. Favourite Person Or Group To Read To
I really don't like reading out loud at all. I always read in my head to myself. I used to hate it at school when I had to read part of a book to the class, I would get too nervous, stumble over my words and not enjoy the book.
24. Favourite Person To Listen To Read Aloud
I rarely do listen to anybody read. I never listen to audiobooks, and all my family read in their heads!
25. Favourite MG Audiobook
I have never listened to an audiobook… Please don't hurt me… Maybe one day I will change this!!
26. Favourite MG Illustrator
This can be no other than Quentin Blake. All of the illustrations in Roald Dahl's books are so beautiful and add so much depth and magic to the stories. My favourite illustrations are those in Matilda and The BFG.
27. Favourite MG Book Cover
This has to be the gorgeous Rules For Stealing Stars by Corey An Haydu. I love covers which feature the night sky and stars, I find them so aesthetically pleasing. I think the pastel greens/blues/purples at the bottom are so gorgeous and some of my favourite colours of all time. I haven't read this book yet, but I might do just for the cover! (Yes, I am a judge the book by the cover kind of girl).
28. Favourite Book Related Memory
Hands down, this was trip to YALC (Young Adult Literature Convention) in 2017. I am so excited to return this year. I met so many wonderful people there, including some of my favourite authors and got lots of my books signed. I picked up lots of bookish goodies too, including posters, badges and bookmarks. If you are from the UK and love Young Adult literature, I could recommended going to YALC anymore, it would be lovely to see lots fo you there.
29. MG Book You Read Out Of Your Comfort Zone
I haven't read one out of my comfort zone yet, but am still looking for a MG book that will push me. If you have any recommendations I would love to hear them.
30. Share A Shelfie
My beautiful babies…
31. Book You Most Want To Read On Your Shelf
The Hate U Give by Angie Thomas. I've heard such wonderful reviews, in fact I haven't heard a negative comment about this book at all. It follows Starr who witnesses the fatal shooting of her best friend Khalil at the hands of a police officer whilst Khalil was unarmed. It sounds like such an emotional, deep read yet such an important eye opening one at the same time.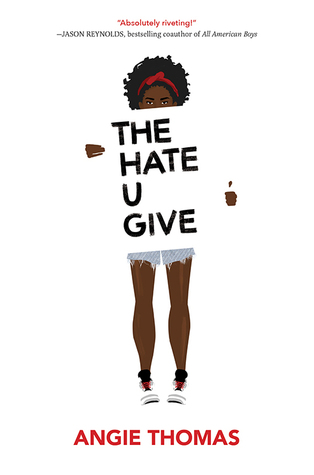 ---
Thank you so much for reading this (very long) post! I would love to hear what MG books you love and please let me know if you have any recommendations, I would love to hear them. See you in my next post! HAPPY EASTER! Karis x