I have seen The Intimidating TBR Pile Tag floating around for a while now and was created by Lindsey Rey on booktube! I thought it would be a lot of fun to give this one a go. I hope you enjoy it!
---
1. What book have you been unable to finish?
As much as it pains me to say it, I have never marked a book as DNF. I always used to power through even if I was hating the book because I wanted to give it a rating and add it to my read books. I have definitely learnt from my mistakes, reading books I really dislike has caused me to go into reading slumps, it's one of My 2018 Reading Goals to DNF books because of this.
2. What book haven't you read because you haven't had the time?
For me this is the Percy Jackson series. I am someone that rarely reads series, but again this is something I want to change this year. I like to binge read series in one go, if I don't do this and have large breaks I lose interest and forget key parts. I know this isn't for everyone, it's just the way it works best for me. Because of this, I would want to read the whole series in one go, and this would take a large amount of time to do so.
3. What book haven't you read because it's a sequel?
For me, this is How Hard Can Love Be? by Holly Bourne. I read Am I Normal Yet? but didn't pick the sequel up straight away. Like I mentioned earlier, I am useless at remebering what happens in series unless I read them back to back. I will need to re-read the first book in a series again to refresh my mind before I pick up the second book.
4. What's a book you haven't read because it's brand new?
Children Of Blood And Bone by Tomi Adeyemi. I never usually read books that are new, purely because they're super expensive. I would love to give this book a go though so hopefully when it appears in my local library I'll pick it up.
5. What's a book you haven't read because you read a book by the same author and didn't enjoy it?
Okay, please don't hate me… I really didn't enjoy Unboxed by Non Pratt. It wasn't my cup of tea at all, and because of this I have been apprehensive to read her other works. I have Trouble and Remix and would like to read them one day, persuade me please!!!
6. What's a book you haven't read because you're just not in the mood?
This is the Throne of Glass series by Sarah J. Maas. Fantasy isn't my favourite genre and I really have to be in the mood to pick up a fantasy series! (Maybe this year I will be in that mood at some point?)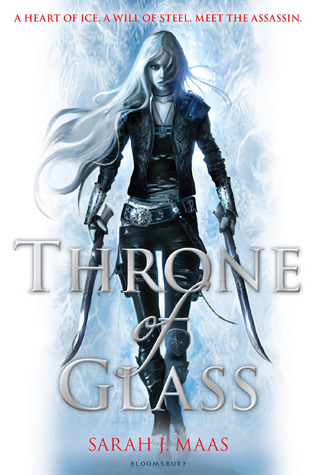 7. What's a book you haven't read yet because it's humongous?
This is the Lunar Chronicles series by Marissa Meyer, particularly the fourth book, Winter, which is over 800 pages! Even though I am pretty sure I would love this series, the size of the books are pretty intimidating. I definitely do get put off books over 500 pages, the sheer size does make me question whether I should pick it up.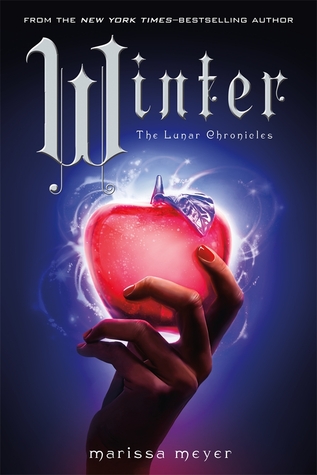 8. What's a book you haven't read because it was a cover buy and you're intimidated by the poor reviews?
This for me is The Maze Runner series by James Dashner. I bought the books before I heard the reviews by other people. Although I shouldn't listen to what other people say and give all books a chance, it's difficult to have high hopes and excitement to read a series, when you have heard so many negative reviews surrounding it.
9. What's the most intimidating book on your TBR?
Lady Midnight by Cassandra Clare. For a start it's nearly 700 pages, so the sheer number of pages is intimidating on its own! However, it's a paranormal/fantasy book which usually take me a long time to connect with, and this is therefore another reason I have put off reading it for a while. Finally, I haven't read anything by Cassandra Clare before so I am always apprehensive reading a book by an author that I'm not used to. I would love to step out of comfort zone this year and read more books I usually wouldn't…
---
I hope you enjoyed this tag, it was a lot of fun (and intimidating!) If you are yet to do this post, consider yourself tagged by me. Happy Easter x