I've decided to start a mini blog series over the next 7 days. Yesterday I posted my RED YA book recommendations. Today I am super excited to share with you a list of 30 published ORANGE YA books. I hope you find some new books you haven't heard of before!
---
1. Ink by Alice Broadway
Every action, every deed, every significant moment is tattooed on your skin forever. When Leora's father dies, she is determined to see her father remembered forever. She knows he deserves to have all his tattoos removed and made into a Skin Book to stand as a record of his good life. But when she discovers that his ink has been edited and his book is incomplete, she wonders whether she ever knew him at all.
---
2. They Both Die At The End by Adam Silvera
When Mateo receives the dreaded call from Death-Cast, informing him that today will be his last, he doesn't know where to begin. Quiet and shy, Mateo is devastated at the thought of leaving behind his hospitalised father, and his best friend and her baby girl. But he knows that he has to make the most of this day, it's his last chance to get out there and make an impression. Rufus is busy beating up his ex-girlfriend's new boyfriend when he gets the call. Having lost his entire family, Rufus is no stranger to Death-Cast. Not that it makes it any easier. With bridges to mend, the police searching for him and the angry new boyfriend on his tail, it's time to run. Isolated and scared, the boys reach out to each other, and what follows is a day of living life to the full. Though neither of them had expected that this would involve falling in love… 
---
3. Every Day by David Levithan
Every day I am someone else. I am myself – I know I am myself – but I am also someone else. It has always been like this. Each morning, A wakes up in a different body. There's never any warning about who it will be, but A is used to that. Never get too attached. Avoid being noticed. Do not interfere. And that's fine – until A wakes up in the body of Justin and meets Justin's girlfriend, Rhiannon. From that moment, the rules by which A has been living no longer apply.
---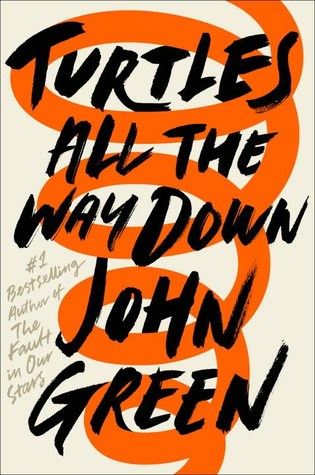 4. Turtles All The Way Down by John Green
Sixteen-year-old Aza never intended to pursue the mystery of fugitive billionaire Russell Pickett, but there's a hundred-thousand-dollar reward at stake and her Best and Most Fearless Friend, Daisy, is eager to investigate. So together, they navigate the short distance and broad divides that separate them from Russell Pickett's son, Davis. Aza is trying. She is trying to be a good daughter, a good friend, a good student, and maybe even a good detective, while also living within the ever-tightening spiral of her own thoughts.
---
5. Running Girl by Simon Mason
Meet Garvie Smith. Highest IQ ever recorded at Marsh Academy. Lowest ever grades. What's the point, anyway? Life sucks. Nothing ever happens. Until Chloe Dow's body is pulled from a pond. DI Singh is already on the case. Ambitious, uptight, methodical – he's determined to solve the mystery and get promoted. He doesn't need any 'assistance' from notorious slacker, Smith. Or does he?
---
6. Blame by Simon Mayo
What happens when society wants you banged up in prison for a crime your parents committed? That's the situation in which Ant finds herself – together with her little brother Mattie and their foster-parents, she's locked up in a new kind of family prison. None of the inmates are themselves criminals, but wider society wants them to do time for the unpunished 'heritage' crimes of their parents. Tensions are bubbling inside the London prison network Ant and Mattie call home – and when things finally erupt, they realize they've got one chance to break out. Everyone wants to see them punished for the sins of their mum and dad, but it's time for Ant to show the world that they're not to blame.
---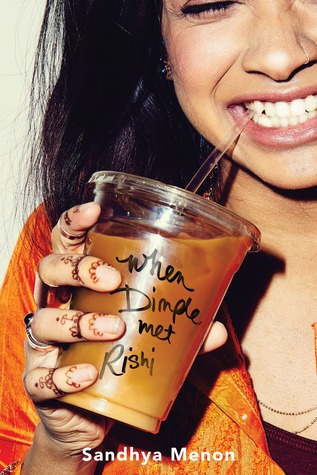 7. When Dimple Met Rishi by Sandhya Menon
Dimple Shah has it all figured out. With graduation behind her, she's more than ready for a break from her family, from Mamma's inexplicable obsession with her finding the "Ideal Indian Husband." Ugh. Dimple knows they must respect her principles on some level, though. If they truly believed she needed a husband right now, they wouldn't have paid for her to attend a summer program for aspiring web developers…right? Rishi Patel is a hopeless romantic. So when his parents tell him that his future wife will be attending the same summer program as him—wherein he'll have to woo her—he's totally on board. Because as silly as it sounds to most people in his life, Rishi wants to be arranged, believes in the power of tradition, stability, and being a part of something much bigger than himself. The Shahs and Patels didn't mean to start turning the wheels on this "suggested arrangement" so early in their children's lives, but when they noticed them both gravitate toward the same summer program, they figured, Why not? Dimple and Rishi may think they have each other figured out. But when opposites clash, love works hard to prove itself in the most unexpected ways.
---
8. Dead Ends by Erin Lange
Dane Washington is one suspension away from expulsion. In a high school full of "haves," being a "have not" makes Dane feel like life is hurtling toward one big dead end. Billy D. spends his high school days in Special Ed and he's not exactly a "have" himself. The biggest thing Billy's missing? His dad. Billy is sure the riddles his father left in an atlas are really clues to finding him again and through a bizarre turn of events, he talks Dane into joining him on the search. A bully and a boy with Down syndrome makes for an unlikely friendship, but together, they work through the clues, leading to unmarked towns and secrets of the past. But they're all dead ends. Until the final clue . . . and a secret Billy shouldn't have been keeping. 
---
9. A Very Good Chance by Sarah Moore Fitzgerald
Set in Dublin and Siena, with its dizzying, dare-devil Palio horse race, this is a story about taking chances, being brave and learning the best way to see the world. Some people step through a wardrobe to find adventure, but Minty follows the twisty-turny trees into Nettlebog. There she finds Ned Buckley – the moody, mysterious boy who never talks at school. As Minty's world disintegrates around her she searches for refuge in Nettlebog, and she discovers more about Ned: he's able to ride wild horses. And he knows things about the human race that will save her. Or there's a very good chance at least.
---
10. This Raging Light by Estelle Laure
Can the best thing happen at the worst time? Her dad went crazy. Her mom left town. She has bills to pay and a little sister to look after. Now is not the time for level-headed seventeen-year-old Lucille to fall in love. But love—messy, inconvenient love—is what she's about to experience when she falls for Digby Jones, her best friend's brother.
---
11. The Girl In Between by Sarah Carroll
In an old, abandoned mill, a girl and her ma take shelter from their memories of life on the streets, and watch the busy world go by. The girl calls it the Castle because it's the biggest place they've ever stayed, a home of her own like no other. The windows are boarded up and the floorboards are falling in but for her neither of those things matter.  Then developers show up, and it's clear that their lives are about to change forever. Desperate to save their refuge from the Authorities and her mother from her own personal demons, the girl seeks out the ghosts of the mill. And with only Caretaker the old man who's slept outside the mill for decades around to answer her questions, she begins to wonder what kind of ghosts are haunting both the mill and her mother.
---
12. The Last Summer of Us by Maggie Harcourt
Limpet, Steffan and Jared. Three best friends crammed into a clapped-out rust bucket of a car on a whirlwind road trip to forget their troubles and see out the end of the summer. But no matter how far they drive, they can't escape the hidden secrets and slow-burning romance that could upset the balance of their friendship – perhaps forever.
---
13. Straight Outta Crongton by Alex Wheatle
Round these ends, it's hard to hold on to your dreams. Life's a constant hustle for Mo. Her mum's boyfriend Lloyd is just another man who likes to beat down women; the South Crong streets are fraught with hazards and nasty G's; and when it comes to matters of the heart . . . she's still hung up on Sam. No wonder she's vexed so much of the time. Thank god her sisters, Elaine and Naomi, are on her side: if one of them falls then they all fall. But when badness goes down and a life is left hanging in the balance, Mo has to face her hot urge for revenge… and she might end up losing more than she wins.
---
14. Fahrenheit 451 by Ray Bradbury
Guy Montag is a fireman. In his world, where television rules and literature is on the brink of extinction, firemen start fires rather than put them out. His job is to destroy the most illegal of commodities, the printed book, along with the houses in which they are hidden. Montag never questions the destruction and ruin his actions produce, returning each day to his bland life and wife, Mildred, who spends all day with her television 'family'. But then he meets an eccentric young neighbor, Clarisse, who introduces him to a past where people did not live in fear and to a present where one sees the world through the ideas in books instead of the mindless chatter of television. When Mildred attempts suicide and Clarisse suddenly disappears, Montag begins to question everything he has ever known.
---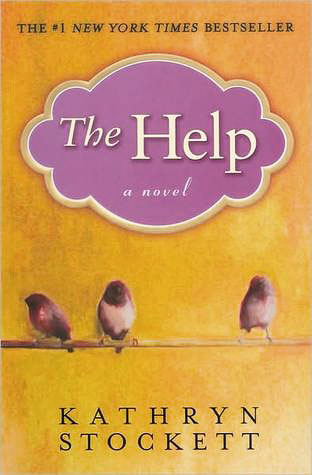 15. The Help by Kathryn Stockett
Be prepared to meet three unforgettable women: Twenty-two-year-old Skeeter has just returned home after graduating from Ole Miss. She may have a degree, but it is 1962, Mississippi, and her mother will not be happy till Skeeter has a ring on her finger. Skeeter would normally find solace with her beloved maid Constantine, the woman who raised her, but Constantine has disappeared and no one will tell Skeeter where she has gone. Aibileen is a black maid, a wise, regal woman raising her seventeenth white child. Something has shifted inside her after the loss of her own son, who died while his bosses looked the other way. She is devoted to the little girl she looks after, though she knows both their hearts may be broken. Minny, Aibileen's best friend, is short, fat, and perhaps the sassiest woman in Mississippi. She can cook like nobody's business, but she can't mind her tongue, so she's lost yet another job. Minny finally finds a position working for someone too new to town to know her reputation. But her new boss has secrets of her own. Seemingly as different from one another as can be, these women will nonetheless come together for a clandestine project that will put them all at risk. And why? Because they are suffocating within the lines that define their town and their times. And sometimes lines are made to be crossed. 
---
16. I Am Number Four by Pittacus Lore
Nine of us came here. We look like you. We talk like you. We live among you. But we are not you. We can do things you dream of doing. We have powers you dream of having. We are stronger and faster than anything you have ever seen. We are the superheroes you worship in movies and comic books–but we are real. Our plan was to grow, and train, and become strong, and become one, and fight them. But they found us and started hunting us first. Now all of us are running. Spending our lives in shadows, in places where no one would look, blending in. We have lived among you without you knowing. But they know.
They caught Number One in Malaysia.
Number Two in England.
And Number Three in Kenya.
They killed them all.
I am Number Four.
I am next. 
---
17. Let The Sky Fall by Shannon Messenger
Vane Weston should have died in the category-five tornado that killed his parents. Instead, he woke up in a pile of rubble with no memories of his past — except one: a beautiful, dark-haired girl standing in the winds. She swept through his dreams ever since, and he clings to the hope that she's real. Audra is real, but she isn't human. She's a sylph, an air elemental who can walk on the wind, translate its alluring songs, even twist it into a weapon. She's also a guardian — Vane's guardian — and has sworn an oath to protect him at all costs. When a hasty mistake reveals their location to the enemy who murdered both their families, Audra has just days to help Vane unlock his memories. And as the storm winds gather, Audra and Vane start to realize that the greatest danger might not be the warriors coming to destroy them, but the forbidden romance growing between them.
---
18. To Kill A Mockingbird by Harper Lee
The unforgettable novel of a childhood in a sleepy Southern town and the crisis of conscience that rocked it, To Kill A Mockingbird became both an instant bestseller and a critical success when it was first published in 1960. It went on to win the Pulitzer Prize in 1961 and was later made into an Academy Award-winning film, also a classic. Compassionate, dramatic, and deeply moving, To Kill A Mockingbird takes readers to the roots of human behavior – to innocence and experience, kindness and cruelty, love and hatred, humor and pathos. Now with over 18 million copies in print and translated into forty languages, this regional story by a young Alabama woman claims universal appeal. Harper Lee always considered her book to be a simple love story. Today it is regarded as a masterpiece of American literature.
---
19. Terrier by Tamora Pierce
Beka Cooper is a rookie with the law-enforcing Provost's Guard, commonly known as "the Provost's Dogs," in Corus, the capital city of Tortall. To the surprise of both the veteran "Dogs" and her fellow "puppies," Beka requests duty in the Lower City. The Lower City is a tough beat. But it's also where Beka was born, and she's comfortable there. Beka gets her wish. She's assigned to work with Mattes and Clary, famed veterans among the Provost's Dogs. They're tough, they're capable, and they're none too happy about the indignity of being saddled with a puppy for the first time in years. What they don't know is that Beka has something unique to offer. Never much of a talker, Beka is a good listener. So good, in fact, that she hears things that Mattes and Clary never could – information that is passed in murmurs when flocks of pigeons gather … murmurs that are the words of the dead. In this way, Beka learns of someone in the Lower City who has overturned the power structure of the underworld and is terrorizing its citizens into submission and silence. Beka's magical listening talent is the only way for the Provost's Dogs to find out the identity of this brutal new underlord, for the dead are beyond fear. And the ranks of the dead will be growing if the Dogs can't stop a crime wave the likes of which has never been seen. Luckily for the people of the Lower City, the new puppy is a true terrier!
---
20. The Tinkerer's Daughter by Jamie Sedgewick
Breeze is an outcast, a half-breed orphan born into a world torn apart by a thousand years of war. Breeze never knew her elven mother, and when her human father is recalled to the war, he leaves her in the safest place he knows: in the care of a reclusive tinker. The Tinkerman's inventions are frightening at first noisy, smelly, dangerous machines with no practical use but when the war comes home, Breeze sees an opportunity. If she can pull it off, she'll change the world forever. If she fails, she'll be considered a traitor by both lands and will be hunted to her death.
---
21. The Amber Spyglass by Philip Pullman
Will is the bearer of the knife. Now, accompanied by angels, his task is to deliver that powerful, dangerous weapon to Lord Asriel – by the command of his dying father. But how can he go looking for Lord Asriel when Lyra is gone? Only with her help can he fathom the myriad plots and intrigues that beset him. The two great powers of the many worlds are lining up for war, and Will must find Lyra, for together they are on their way to battle, an inevitable journey that will even take them to the world of the dead…
---
22. Alex, Approximately by Jenn Bennett
Classic movie fan Bailey "Mink" Rydell has spent months crushing on a witty film geek she only knows online as Alex. Two coasts separate the teens until Bailey moves in with her dad, who lives in the same California surfing town as her online crush. Faced with doubts (what if he's a creep in real life—or worse?), Bailey doesn't tell Alex she's moved to his hometown. Or that she's landed a job at the local tourist-trap museum. Or that she's being heckled daily by the irritatingly hot museum security guard, Porter Roth—a.k.a. her new archnemesis. But life is a whole lot messier than the movies, especially when Bailey discovers that tricky fine line between hate, love, and whatever it is she's starting to feel for Porter. And as the summer months go by, Bailey must choose whether to cling to a dreamy online fantasy in Alex or take a risk on an imperfect reality with Porter. The choice is both simpler and more complicated than she realizes, because Porter Roth is hiding a secret of his own: Porter is Alex…Approximately.
---
23. Saving Francesca by Melina Marchetta
Francesca is stuck at St. Sebastian's, a boys' school that pretends it's coed by giving the girls their own bathroom. Her only female companions are an ultra-feminist, a rumored slut, and an impossibly dorky accordion player. The boys are no better, from Thomas, who specializes in musical burping, to Will, the perpetually frowning, smug moron that Francesca can't seem to stop thinking about. Then there's Francesca's mother, who always thinks she knows what's best for Francesca—until she is suddenly stricken with acute depression, leaving Francesca lost, alone, and without an inkling of who she really is. Simultaneously humorous, poignant, and impossible to put down, this is the story of a girl who must summon the strength to save her family, her social life and—hardest of all—herself.
---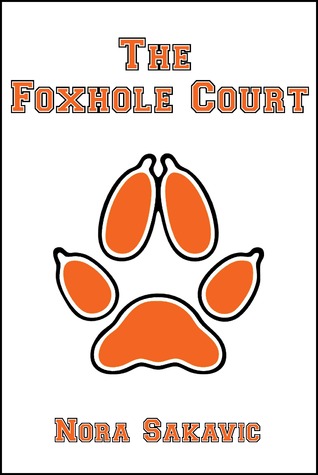 24. The Foxhole Court by Nora Sakavic
Neil Josten is the newest addition to the Palmetto State University Exy team. He's short, he's fast, he's got a ton of potential—and he's the runaway son of the murderous crime lord known as The Butcher. Signing a contract with the PSU Foxes is the last thing a guy like Neil should do. The team is high-profile and he doesn't need sports crews broadcasting pictures of his face around the nation. His lies will hold up only so long under this kind of scrutiny and the truth will get him killed. But Neil's not the only one with secrets on the team. One of Neil's new teammates is a friend from his old life, and Neil can't walk away from him a second time. Neil has survived the last eight years by running. Maybe he's finally found someone and something worth fighting for.
---
25. Wide Awake by Hilary T. Smith
Things you earnestly believe will happen while your parents are away:
1. You will remember to water the azaleas.
2. You will take detailed, accurate messages.
3. You will call your older brother, Denny, if even the slightest thing goes wrong.
4. You and your best friend/bandmate Lukas will win Battle of the Bands.
5. Amid the thrill of victory, Lukas will finally realize you are the girl of his dreams.
Things that actually happen:
1. A stranger calls who says he knew your sister.
2. He says he has her stuff.
3. What stuff? Her stuff.
4. You tell him your parents won't be able to—
5. Sukey died five years ago; can't he—
6. You pick up a pen.
7. You scribble down the address.
8. You get on your bike and go.
9. Things . . . get a little crazy after that.*
*also, you fall in love, but not with Lukas.
---
26.  Boy Kills Man by Matt Whyman
In the South American town of Medellin, where drug dealers rule and hope is scarce, young assassins are in large supply. Take Shorty and Alberto: two hardened best friends from poor homes whose biggest dream is to see a live soccer match. These boys understand that the one true power they will ever possess comes in the form of a fully loaded Smith & Wesson. Pulling the trigger may not be a way out . . . but it's the only way to the top.
---
27. A Song For Summer by Eva Ibbotson
Ellen never expected the Hallendorf school to be quite so unusual. Her life back in England with her suffragette mother and liberated aunts certainly couldn't be called normal, but buried deep in the beautiful Austrian countryside, Ellen discovers an eccentric world occupied by wild children and even wilder teachers, experimental dancers and a tortoise on wheels. And then there is the particularly intriguing, enigmatic, and very handsome Marek, part-time gardener and fencing teacher. Ellen is instantly attracted to the mysterious gardener, but Hitler's Reich is already threatening their peaceful world, and only when she discovers Marek's true identity and his dangerous mission does Ellen realize the depth of her feelings for him – and the danger their newfound love faces in the shadow of war.
---
28. Everybody Jam by Ali Lewis
Danny lives on a cattle station in the middle of the Australian outback, where everyone's getting ready for the annual muster. But this year, everything is different: because Danny's beloved older brother Jonny has died in a farm accident, and nobody talks about it: because his fourteen year old sister is pregnant, and about to be packed off to Alice Springs in disgrace: because his mother can't cope, and has decided to hire a housegirl… and what they get is a wide-eyed English backpacker called Liz. She has no idea what she's let herself in for. Neither do they.
---
29. The Princess Diaries by Meg Cabot
She's just a New York City girl living with her artist mom…
News Flash: Dad is prince of Genovia. (So that's why a limo meets her at the airport!) Downer: Dad can't have any more kids. (So no heir to the throne.) Shock of the Century: Like it or not, Mia Thermopolis is prime princess material. Mia must take princess lessons from her dreaded grandmére, the dowager princess of Genovia, who thinks Mia has a thing or two to learn before she steps up to the throne. Well, her father can lecture her until he's royal-blue in the face about her princessly duty–no way is she moving to Genovia and leaving Manhattan behind. But what's a girl to do when her name is Princess Amelia Mignonette Grimaldi Thermopolis Renaldo?
---
30. Book of Lies by Teri Terry
They are trapped, frozen. Waiting. Straining against the wood that holds them. The unwary catch a glimpse now and then – feel their desperate hunger, see a glint of red eyes – and scurry out of the shadows of the wood, back to the light. She's coming; it will be soon. They will run free on the moors again. The Hunt will return. And the ground will run with blood. An ancient curse placed on a family of witches foretells that twins will be born – one good, one evil; and one will destroy the other. But who can be trusted when no one is as they seem?
---
I hope you enjoyed reading about these orange YA books, tomorrow I'll be bringing you a list of yellow books! Have a good day x