On the 6th day of Blogmas, karisbooks gave to you… The Joy Of Christmas Book Tag.
As I'm sure you're all aware, I LOVE Christmas. It's my favourite time of year and I just can't get enough of these festive themed book tags. Today's tag is The Joy Of Christmas book tag created by Samantha at Novels and Nonsense on YouTube.
---
1. Anticipation: The Christmas excitement is real, what book release are you most anticipating?
I am really looking forward to reading Two Can Keep A Secret by Karen M. McManus which comes out in January 2019. The story follows Ellery who moves to Echo Ridge with a grandmother she hardly knows. The town is the place her aunt went missing when she was aged 17, and now another girl has gone missing. It's a mystery/thriller and Karen M. McManus is the author of One Of Us is Lying which I adore.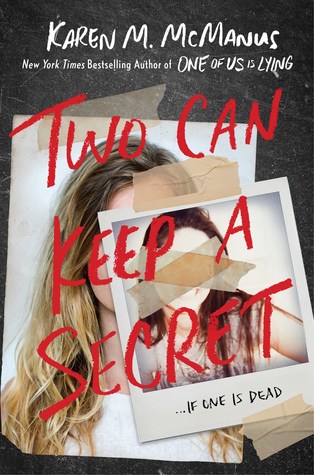 2. Christmas Songs & Carols: What book or author can you not help but sing its praises?
Sara Barnard. I loved all three of her YA books that I have read and want everyone to read them!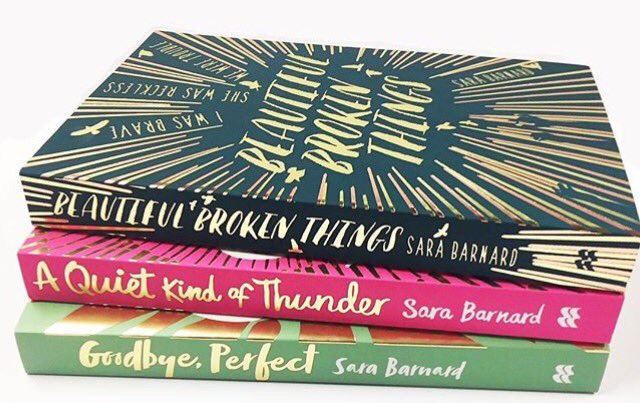 3. Gingerbread Houses: What book or series has wonderful world building?
This has to be Harry Potter by J.K. Rowling. The world building is incredible, so detailed and so well crafted. 
4. A Christmas Carol: Favorite classic or one that you want to read
I really want to read A Christmas Carol by Charles Dickens this year. I can't believe I haven't read this book yet, I think it's a crime!
5. Christmas Sweets: What book would you love to receive for Christmas
There are so many books I would love to receive for Christmas this year. I am really hoping to get The Miseducation of Cameron Post by Emily M. Danforth.
"The night Cameron Post's parents died, her first emotion was relief. Relief they would never know that, hours earlier, she'd been kissing a girl. Now living with her conservative aunt in small-town Montana, hiding her sexuality and blending in and becomes second nature to Cameron until she begins an intense friendship with the beautiful Coley Taylor. Desperate to 'correct' her niece, Cameron's aunt takes drastic action. Now Cameron must battle with the cost of being her true self – even if she's not completely sure who that is."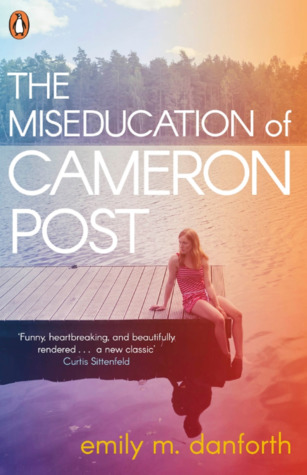 6. Candles in the Window: What book gives you that warm fuzzy feeling?
This has to be The Names They Gave Us by Emery Lord. When Lucy's mother's cancer reappears, she breaks with all the constants in her life: her job, her faith and her boyfriend. She becomes a counselor at a summer camp for kids who have had a tough time, and here she meets a new group of friends. I loved how heavy the family and faith themes are; it's such an emotional yet beautiful story.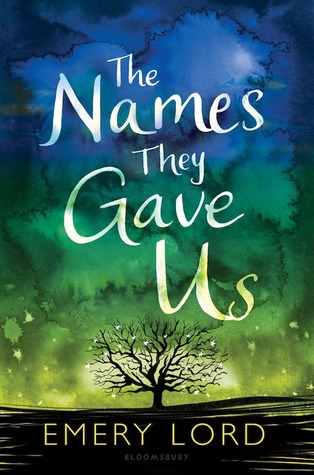 7. Christmas Trees & Decorations: What are some of your favorite book covers?
Ink and Spark by Alice Broadway are two of the most gorgeous covers I have ever seen. They are so bright and the foils shimmer on my bookshelf, ahhhhh so beautiful!
8. Christmas Joy: What are some of your favorite things about Christmas and/or some of your favorite Christmas memories?
My favourite thing about Christmas is spending time with the people I love the most. Everyone is so happy around Christmas time and it is so lovely to spend time with my family and make amazing memories with them. I love the games and laughs that we always have around this time of year. I adore treating my family, being able to spoil them the way they deserve and to see them happy and loved.
---
Thank you for reading this post. If you haven't done this tag then consider yourself tagged by me. Happy Blogmas x