I stumbled across #SixForSunday where each Sunday you are given a prompt. Today's theme is books you read in 2018 and want to re-read. I actually really enjoy re-reading books, and these are 6 books I gave 5 stars to last year and want to dive into again soon.
---
1. P.S. I Like You by Kasie West
While spacing out in chemistry class, Lily scribbles some of her favorite song lyrics onto her desk. The next day, she finds that someone has continued the lyrics on the desk and added a message to her. Intrigue! Soon, Lily and her anonymous pen pal are exchanging full-on letters—sharing secrets, recommending bands, and opening up to each other. Lily realizes she's kind of falling for this letter writer. Only, who is he? As Lily attempts to unravel the mystery and juggle school, friends, crushes, and her crazy family, she discovers that matters of the heart can't always be spelled out…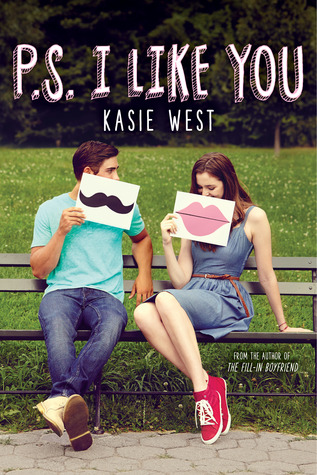 2. Starfish by Akemi Dawn Bowman
A half-Japanese teen grapples with social anxiety and her narcissist mother in the wake of a crushing rejection from art school in this debut novel. Kiko Himura has always had a hard time saying exactly what she's thinking. With a mother who makes her feel unremarkable and a half-Japanese heritage she doesn't quite understand, Kiko prefers to keep her head down, certain that once she makes it into her dream art school, Prism, her real life will begin. But then Kiko doesn't get into Prism, at the same time her abusive uncle moves back in with her family. So when she receives an invitation from her childhood friend to leave her small town and tour art schools on the west coast, Kiko jumps at the opportunity in spite of the anxieties and fears that attempt to hold her back. And now that she is finally free to be her own person outside the constricting walls of her home life, Kiko learns life-changing truths about herself, her past, and how to be brave.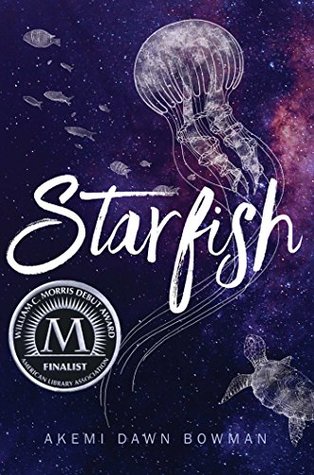 3. Almost Midnight by Rainbow Rowell
Midnights is the story of Noel and Mags, who meet at the same New Year's Eve party every year and fall a little more in love each time . . . Kindred Spirits is about Elena, who decides to queue to see the new Star Wars movie and meets Gabe, a fellow fan.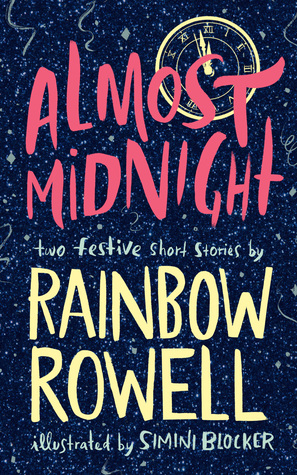 4. The Loneliest Girl In The Universe by Lauren James
Romy Silvers is the only surviving crew-member of a spaceship travelling to a new planet, on a mission to establish a second home for humanity amongst the stars. Alone in space, she is the loneliest girl in the universe until she hears about a new ship which has launched from Earth – with a single passenger on board. A boy called J. Their only communication with each other is via email – and due to the distance between them, their messages take months to transmit across space. And yet Romy finds herself falling in love. But what does Romy really know about J? And what do the mysterious messages which have started arriving from Earth really mean. Sometimes, there's something worse than being alone . . .
5. Night Owls by Jenn Bennett
Meeting Jack on the Owl—San Francisco's night bus—turns Beatrix's world upside down. Jack is charming, wildly attractive…and possibly one of San Francisco's most notorious graffiti artists. But Jack is hiding a piece of himself. On midnight rides and city rooftops, Beatrix begins to see who this enigmatic boy really is.
6. The Serpent King by Jeff Zentner
Dill has had to wrestle with vipers his whole life—at home, as the only son of a Pentecostal minister who urges him to handle poisonous rattlesnakes, and at school, where he faces down bullies who target him for his father's extreme faith and very public fall from grace. The only antidote to all this venom is his friendship with fellow outcasts Travis and Lydia. But as they are starting their senior year, Dill feels the coils of his future tightening around him. The end of high school will lead to new beginnings for Lydia, whose edgy fashion blog is her ticket out of their rural Tennessee town. And Travis is happy wherever he is thanks to his obsession with the epic book series Bloodfall and the fangirl who may be turning his harsh reality into real-life fantasy. Dill's only escapes are his music and his secret feelings for Lydia—neither of which he is brave enough to share. Graduation feels more like an ending to Dill than a beginning. But even before then, he must cope with another ending—one that will rock his life to the core.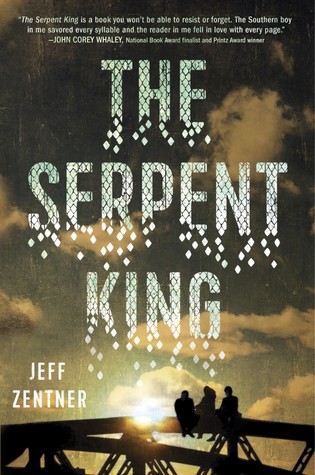 ---
These are some of my favourite books from 2018, have you read any of them?